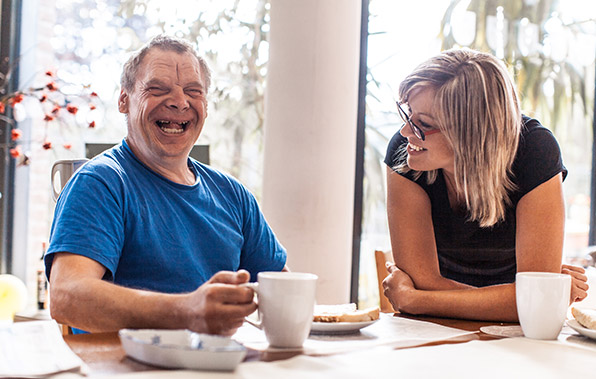 A Passion For

Life

Current Job Openings

LPN – Full Time or Part Time $20.75 per hour

Residential Direct Support Professional  Full Time or Part Time $13.50-$15.75 per hour

Custodian Full Time $11.75 per hour

Temporary/Sub Positions: 

On Call Direct Support Professional

Management Positions:

Residential Program Supervisor

Human Resources Generalist
To Apply
or call Magan Schoeben
Employee Relations Manager
(218) 254-3347 ext. 752
About Range Center
Range Center, Inc. is a private, nonprofit organization serving individuals with developmental disabilities (mental retardation) With an annual budget of nearly 7 million dollars and a staff of 150 employees, Range Center, Inc. is a major regional employer. Our employees are proud members of the United Steelworkers of America union.
We have vacancies for employees with a variety of employment interests. Range Center, Inc. has a vocational training center (DAC) located in Chisholm and 13 residential group homes located in Chisholm, Hibbing, and Buhl. Additionally, the SoHo Arts program opened an Art Studio and Gallery on the main street in Hibbing. Occasionally, Range Center, Inc. has positions open in dietary, nursing, maintenance, and administrative departments.
Benefits
All positions with Range Center earn:
Paid vacation
Sick leave (extended leave program available)
Paid Staff Development Program
401(k) after one year of employment
Double time for all holidays worked*
After (2) years Paid holidays if not worked
Scheduling flexibility
Full-time positions earn in addition to the above:
Health
Dental
Vision
Life insurance
Paid holidays if not worked
Long Term Disability Insurance
Life Insurance
Health Saving Account or Health Reimbursement Account
*not applicable to management positions
Range Center is an Equal Opportunity Employer
Employees are proudly represented by the United Steelworkers Union.
***Full time Benefit package is worth $5.00/hour***
Direct-Care Employee Recruitment Program Policy
Range Center, Inc. seeks to employ qualified individuals with a sincere desire to work with people with developmental disabilities. It is the policy of Range Center, Inc. to encourage current employees to assist in the recruitment of qualified individuals. Range Center, Inc. will provide a financial incentive for current employees wishing to actively participate in recruiting qualified employees.
Recruitment Program Information (PDF)