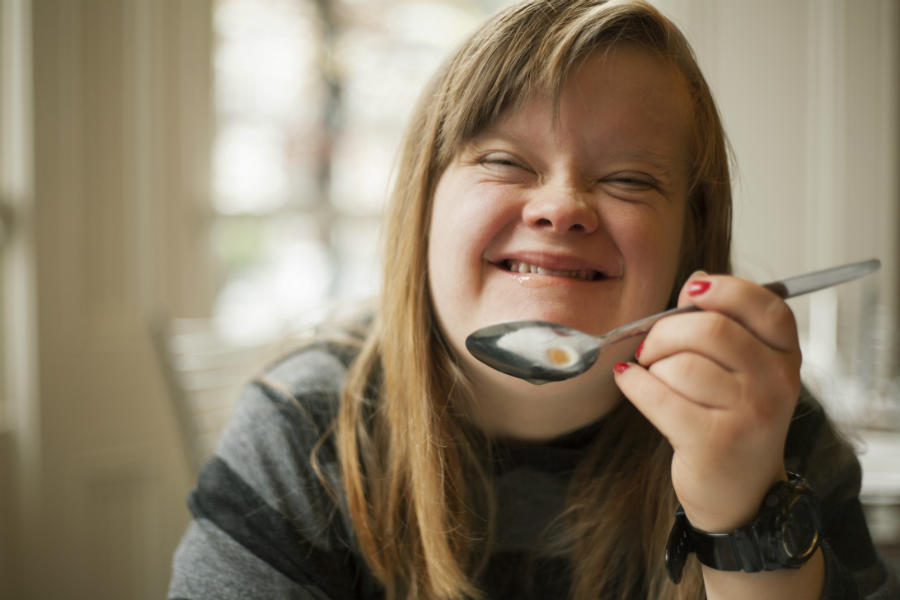 A Passion For

Life
Range Center offers catering!
Range Center's kitchen is also used by our Culinary Arts Program. Individuals attending the Vocational Services program prepare delicious dishes for catering orders! In June 2019 we set out to expand our services in order to provide our community with quality catering services, while also continuing to support clients in work readiness skills and valuable work experience. Interested individuals work in various positions within our kitchen setting; working as bussers, dishwashers, kitchen assistants, and prep workers. Individual's learn soft skills of having a purpose-filled job, and also technical skills specific to their position. This includes basic food safe practices, food prep skills, portioning, etc.
We specialize in catered fundraising events, community dinners, corporate events, graduation parties, and birthday parties. We offer a variety of delicious items including Soups & Salads, Sandwiches & Wraps, Main Entree's, and Desserts. Breakfasts, brunches, lunches, and dinners are all accommodated options.
Our resume references include:
Catering graduation parties for up to 200 people; involving the cooking, set-up, and clean-up.
We've catered the Tomassoni Fundraiser for many years, serving roughly 150+ people.
The Fall Harvest Dinner for one of our local churches for 225 people was a huge success.
We've also catered many training and committee events hosted at Range Center's main building – groups love that they can reserve a meeting space and enjoy a catered breakfast or lunch!
We're proud to be a repeat contracted Vendor for United Way's Summer Food program "Meet Up & Chow Down" (Chisholm location).
Menu Options and Pricing
We offer a full Catering Menu for breakfasts, brunches, lunches, dinners and parties!
Interested in having your next event professionally catered by us?
Please contact us at (218) 254-7751 or kphelps@rangecenter.com for detailed menu options and pricing.